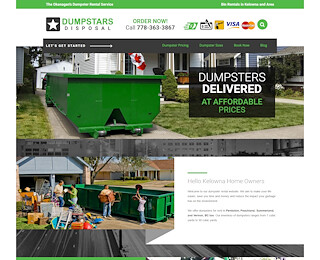 Junk Bin Services by Dumpstars Disposal Ltd.
Hiring bins from bin rentals companies has many advantages. Firstly, they have all the different types of bins for rent, which are needed to dispose of specific materials. Secondly the shape is important as the shape of the debris or junk can make a big difference in the ways the debris or junk is transported. Thirdly, the bins for rent, are made of strong and sturdy material which are well -equipped to hold the debris and junk that even with those with rough and sharp edges. The disposal of construction waste is so significant to the construction, as it is very important to maintain a neat and tidy landscape when handing over the site after the construction work is over. No situation can be more damaging to the reputation of the construction company than to have the debris and junk that is left behind after the construction to be left unattended after the work is over.
Construction Junk Bin Rentals
Today it is not only the construction companies that engage the services of the bin rental services. There are even residential colonies, commercial establishment, educational institutions, public enterprises like movie theaters, public parks and other such establishments that make use of bins for rent to be kept at these points. The companies offering bin rental services make sure that they provide the bins according to the need of the place.
Waste management is significant to the environment, safety and security of the people living in the compound where the construction has taken place and keeping the environment pollution - free.
If you are looking for junk bin rentals in the Kelowna, BC area then call Dumpstars Disposal Ltd. today. We offer flexible rental periods, a great inventory or junk bins and customer service to make your bin rental service a top notch experience.
Junk Bin Services
Dumpstars Disposal Ltd.
(778) 363-3867
2400 O'reilly Road
Kelowna
BC
V1W 2V8
View Larger Map